FREE SHIPPING
& Returns on orders over 1000
Small Glass Katories Set of 6
Check Delivery Information
COD available on all orders above Rs.1000
All orders ship within 1-2 working days
Why we think you'll love it
You demand the best of yourself, so it's only right you enjoy the best from us. Famous for high quality and performance, we pour all our experience into creating beautifully designed, practical products like our Inspiring range. Made from our finest 100% borosilicate glass, they're perfectly clear and incredibly versatile, helping you balance a busy modern life, making whatever you're doing simpler, smarter and better. As dependable as they are desirable, you can trust our products always to PERFORM BEAUTIFULLY.
- Food safe: Leaches no chemicals
- Package Content : 6 Pcs Katories
- Can be used in both - Freezer and Microwave
- Clarity guaranteed , Even after repeated use
- Dishwasher proof

Product dimension (diameter x height): 65 x 40 mm
Some things we could help you cook in this
Want to know more about what's inside?
Your package will weigh (kgs):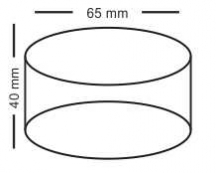 Small Glass Katories
Capacity: 105 ml
Serves:
Min Microwave size:
Others like you also bought
Copyright © 2018 myborosil.com. All rights reserved
This site runs on